reviews
{"number_of_column":"2","number_of_column_desktop":"2","number_of_column_small_desktop":"1","number_of_column_tablet":"1","number_of_column_mobile":"1","auto_play":"true","auto_play_speed":"4000","scroll_speed":"600","pause_on_hover":"true","infinite_loop":"true","navigation":"true","pagination":"false","swipe_on":"true","mouse_draggable":"true","rtl_mode":"false"}
wisdom and knowledge
We are ever so grateful for Shannon's wisdom and knowledge. He accommodated every question, followed up promptly with all our requests, which would've drove any normal person nuts, he is driven and efficient. We are thankful he was recommended to us, found a package of products that suited our circumstances and the final outcome which is our beautiful home. Thank you Shannon!!
Purchase
go above and beyond
Can't thank Shannon enough! If you're looking for someone to go above and beyond you have found him, He really went to work to find the perfect solution for us, his customer service and kind nature makes him stand out from the crowd! Blessed to have found such a nice guy, If you're looking for the perfect mortgage give him a call!
Jason Warburton
Refinance
he is professional, proactive and always positive!
Shannon is great to work with, he is professional, proactive and always positive! Whenever we had questions he answered promptly and if he did not have the answer he would find it. We have worked with Shannon for a number of years and value his support and would recommend him highly.
Investment property purchase
The Pallets
Much better rate
Shannon helped us refinance our home loan and got us a much better rate than what we were being offered, saving us thousands in the process. He took care of everything from start to finish, negotiating between both lenders, and kept us informed the entire time. We couldn't be happier! Streamline Finance Services did an amazing job for us with our initial home loan, making the process of buying our first home incredibly easy and as stress-free as possible. So when it came time to refinance, we didn't hesitate to contact them again. Their service, professionalism and overall knowledge + advice is outstanding. We really cannot recommend them enough and will be using them again in the near future.
Sam Nabhan
Refinance Loan
Straight forward advice
Thanks Shannon for sorting out the finance for our first home. Your professional, experienced and straight forward advice gave us the help we needed to quickly secure our home. Not only did you sort the loan but your relationships with solicitors and building inspectors ensured we were guided every step of the way. I would highly recommend Shannon.
Felicity Hughes
1st home buyer
Incredibly easy and stress free
Shannon has been fantastic! He made the entire process incredibly easy and stress free. Couldn't have asked for anything more!
Michelle Evans
1st home buyer
Highly recommended
Shannon was great. He did everything he said he would, when he said he would. Highly recommended.
Kersty Zahn
Has gone over and above
I was referred to Shannon by a friend to assist with finance for an investment property I was looking to acquire in Newcastle a few months back. Shannon has been professional and helpful from day 1 and has gone over and above what would normally be needed to get a loan similiar to mine finalised. I would certainly recommend him to anybody looking for a home or investment!!
Purchase of Investment Property
David McGuire
amazing job
Shannon did an amazing job getting my mortgage refinanced. I had dealt with other companies and I was always in the too hard basket. This guy is great, so knowledgeable, easy going. Nothing was too much trouble Highly recommended
Leandra Gavin
Refinance
Made each step easy
Shannon's assistance throughout the entire process was second to none. For what is usually a very stressful time, Shannon made each step easy. His organisation between the bank, solicitor and us as the clients was outstanding and I'll be recommending his services to anyone looking requires help in this area.
David Spaul
Purchase
Complete and seamless process
Shannon and Streamline provided a complete and seamless process to organise my finances in coordination with my solicitor and my property manager. I trust they got the best deal possible based on my situation. Shannon is a very respectful family man who also made the effort to come to me when we need discuss in person, which I specially appreciate. I recommend partner with Shannon to get your mortgage done.
Cesar Moreno
Refinance & Purchase
Shannon was wonderful
Shannon was wonderful got the loan approved in short time . He was so easy to get along with and was so patient. He was very friendly and his knowledge and insight into home loans made it so much easier. We are so grateful to Shannon for helping us refinance our home loan
Henorina Samong
Refinance
Knowledgeable and very patient
Shannon was well organised, knowledgeable and very patient with us when we bought our property. He went above and beyond, even offering to meet at our place on more than one occasion. I would highly recommend him.
Matt Smith
First Home Buyer
Very professional
Very professional, efficient, is always contactable, reply's to questions super fast, trustworthy, has a strong knowledge base. Would strongly recommend Shannon. Made the entire process of a home loan very easy, and an enjoyable process.
Katerina Cvetkovski
Purchase
Fantastic level of service
Shannon provided me with a fantastic level of service. He was able to find the perfect loan to suit my complex situation whilst also providing me with a very favourable interest rate.
Justin Ishac
Investment Property Purchase
Highly recommend
I have used Streamline Finance Services twice now and would highly recommend Shannon to anyone needing finance. Shannon came out to meet me at my workplace, he was able to get great rates and kept us informed throughout the whole process. Thanks Shannon
Rachel Stocker
Refinance
Great job
Shannon did a great job of working through our unique circumstances... great job!!!
Tony Foley
Purchase
Shannon was fantastic
Shannon was fantastic with assisting me to buy my first home. I had a few complications with my finances but Shannon was great with explaining the process and making the detail sound easy.Highly recommended!!!
Robert Lowe
First Home Buyer
Friendly and always professional
Friendly and always professional, Shannon was able to help me through a refinance and a subsequent pre-approval. He gave me all the options in a simple to understand manner, kept me informed the whole way, and I always felt that he was in control of the situation, and that he was looking out for my best interests!
Bojan Kovacevic
Refinance
You made the impossible happen
Thanks Shannon for all you help getting our loan sorted, you made the impossible happen, always kept us informed through out the process. we couldn't have done it without you .thank you. I hope to deal with you again in the future.
Luke Napier
Massive thanks
Massive thanks to Shannon and the team at Streamline Finance! Shannon secured me a fantastic rate on my investment loans with the SAME bank, resulting in me saving thousands $$$. Great advice and even better service!
Dane Berg
Refinance
Thanks again!
Thanks to Shannon for all the hard work he did to get just a better rate when refinancing, he has saved us thousands in repayments. He travelled to the south coast to meet with us and discuss our options. Would highly recommend Shannon to anyone. Thanks Again.
Sarah Blair
Easy going
Shannon is so easy going very genuine and enabled me to refinance to get extra money in such a straightforward process. I highly recommend him.
Jonathan Clennar
Self Employed
Highly Recommend!
Shannon and the team took all the stress out of buying our first home. They provided all of the information + great advice throughout, and even attended the auction. They truly went above and beyond to get us a great result, and were with us every step of the way. We cannot recommend them highly enough! Definitely get in touch with them for all your finance needs - you won't be disappointed.
Sam Nabhan
First Home Buyer
Sutherland Shire based mortgage broker
What does a mortgage broker do?
A mortgage broker primarily acts as an intermediary between you and the bank or finance source to help you choose and apply for a loan.
We will help you work out and assess your financial position and understand just what you need from the loan. Then we match home loans from several different lenders and help you manage the mortgage process until settlement and beyond.
Mortage brokers are free to recommend a range of loans
Mortgage brokers are self-employed and work exclusively on the commissions they get from the finance source you choose. We work on a success basis in that we get paid when your loan settles.
Yes, brokers are paid by the banks and other finance sources.  Yet, as we are not an employee, we can recommend any lending product on the market to help you choose the right one for your situation.
When you use a mortgage broker, you are not treated like a number in the mill. Relationships are important.  We will ask lots of questions to make sure the outcome is the right one for you.
Making it easier for you
We can use the information you give us and compare a large range of home loan options from many lenders and show you the one which is best for you now and into the future.
Banks and, other lending organisations, can only offer their products and rate options – limiting your choices and options. And if a loan from your bank is truly the best option for you, then we can also help you through the process of getting it organised.
You could be missing out on better deals if you don't use a mortgage broker.
Process made easy
Even if you have applied for a mortgage before, the process of finding the best load can be very time consuming and frustrating with a mountain of research and paperwork to complete.
Your Streamline Finance Services mortgage broker will take care of the full process from:
collection of the documents needed,
negotiating with the bank,
moving the process along and make sure it stays on time for settlement.
Even after settlement, we will be there for you to discuss your changing situation.
As you can see making an no obligation appoint with our team will make the process a lot easier. Call Shannon on 0417 131 057 today and we will come and meet you at your home, office or at your favourite coffee shop in the Sutherland Shire.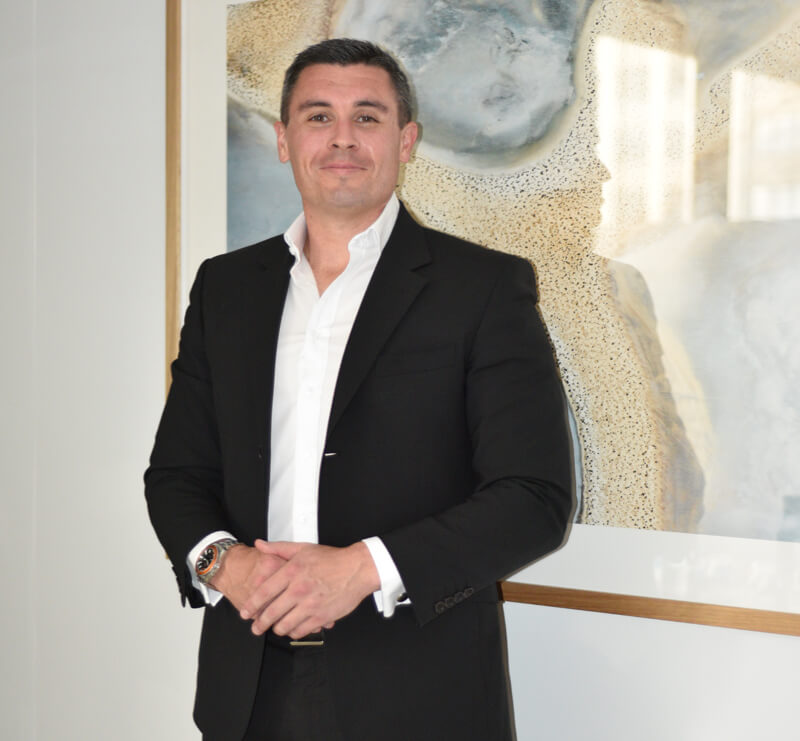 Need more information? Speak to one of our mortgage brokers directly over the phone. Just enter your details into this form, then submit and we'll be in touch shortly.
Alternatively, you can send us an email via our contact page.
our partners